Request xslsrv/exec (shorthand for xslsrv/exec?op=convert&mode=interactive)
Displays an interactive form allowing to convert an XML document to another format
. Click

Help
to learn how to use this form.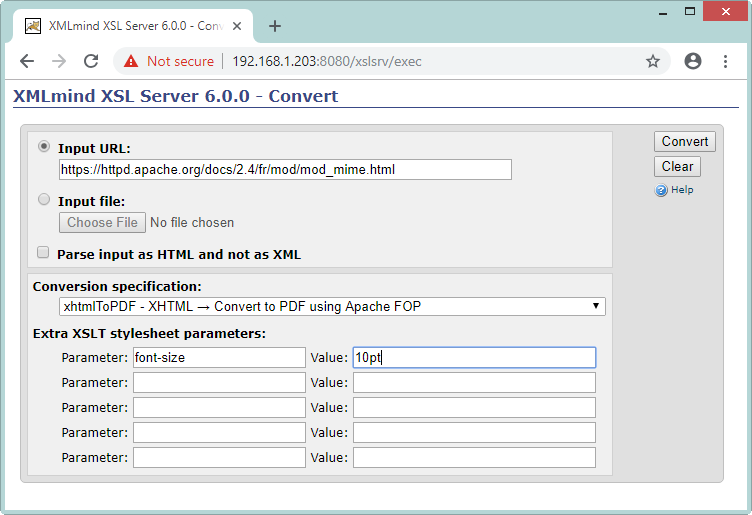 During the execution of a convert job, a progress page is displayed: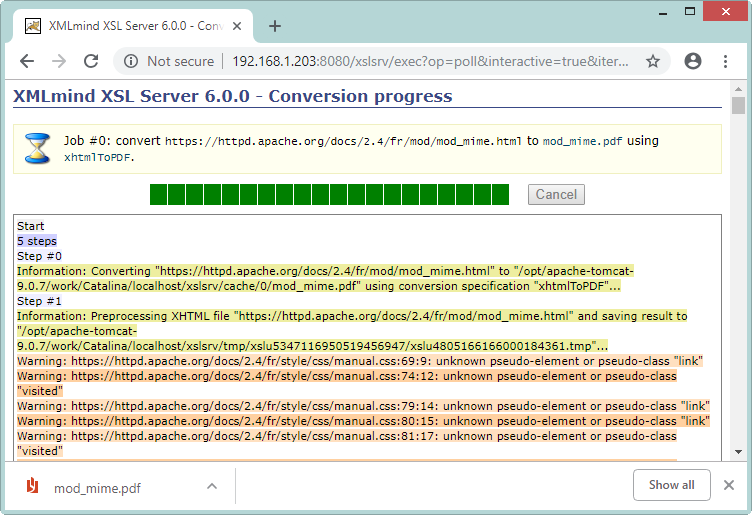 Clicking the Cancel button allows to cancel the execution of this job.
Request xslsrv/exec?op=jobs
Displays a page listing all the convert jobs still remembered by XMLmind XSL Server, from most recent to least recent
. Click

Help
to learn how to use this page.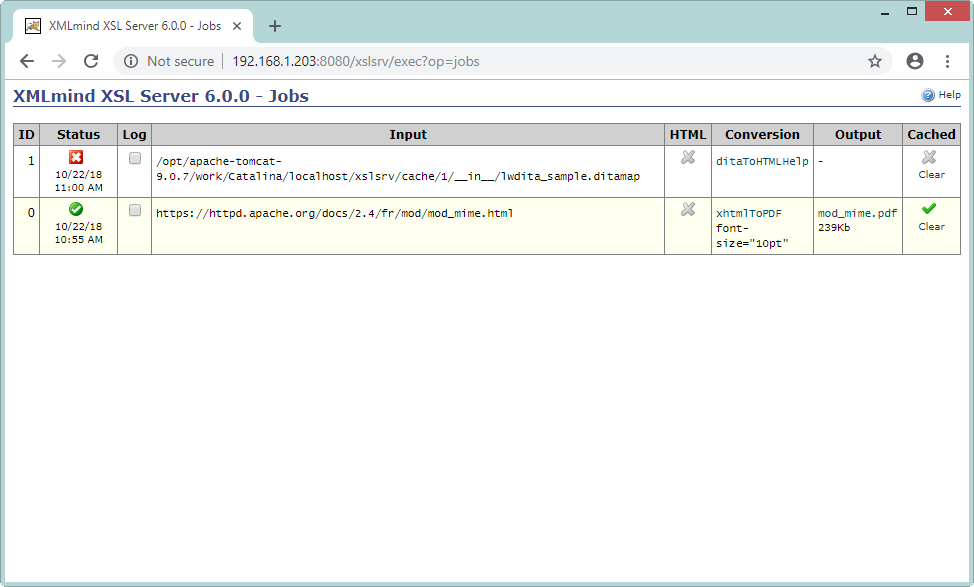 Clicking the Log checkbox expands a section showing the progress log of the corresponding job.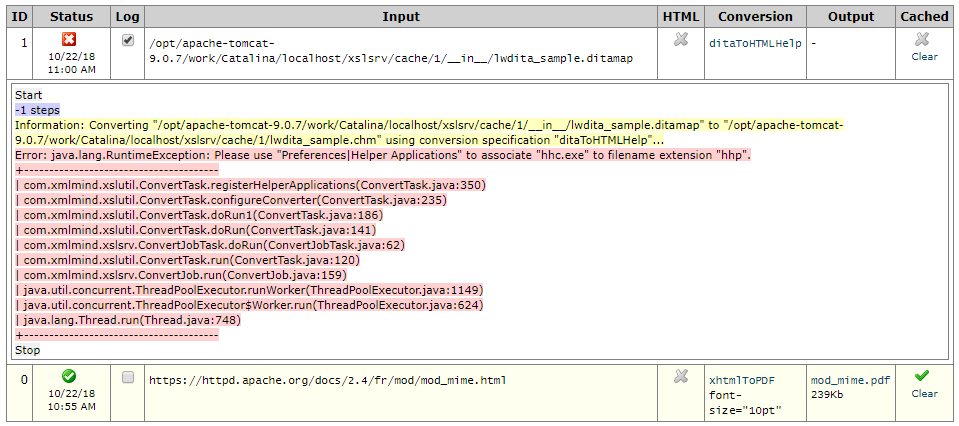 Request xslsrv/exec?op=config